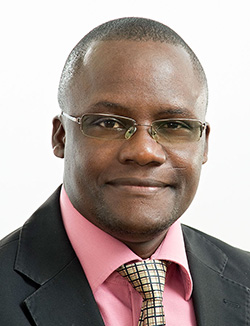 Regional Manager
Dr. Takemore CHAGOMOKA leads the business of Seed Co West & Central Africa. He is based in Accra, Ghana but with activities in West and Central Africa.
Before joining Seed Co West & Central Africa, Dr CHAGOMOKA was a research scientist with World Vegetable Center, based in Bamako, Mali. Dr. CHAGOMOKA holds a PhD from Albert Ludwigs University of Freiburg in Germany. His PhD research focused on food and nutrition insecurity risk mapping in urban and periurban areas in West African cities (Tamale and Ouagadougou).
He has published over 20 peer reviewed scientific papers. He is also a holder of a Master of Science in Strategic Management degree, Bachelor of Science in Agriculture Management degree, Diploma in Agriculture and several on job training certificates related to project management, results based management, agribusiness management amongst others. His previous work assignments have seen him reside in Southern Africa (Zimbabwe and Mozambique), East Africa (Tanzania), Central Africa (Cameroon) and West Africa (Ghana, Burkina Faso and Mali).
Dr. CHAGOMOKA speaks several languages including Shona, English, Swahili and French. His experience spans over 20 years across several industries which include crop protection products (CPP), field seeds, vegetables and research & development.